A baby's first year is full of many milestones! From first holidays to celebrating how many months old, every first is special.  Many moms are using fun and unique ways to document these occasions.
When I was pregnant, I couldn't wait to take my little guy's milestone photos.  I looked on Etsy and Pinterest for days trying to figure out what we would do…a blanket? letter board? cards? stickers?? There were a few options to choose from (and I don't do well with decisions).
Most of these ideas had been done over and over again.  The minute I thought I found something unique, it was all over Instagram or Pinterest the next day.  I wanted something different, so I decided to get crafty!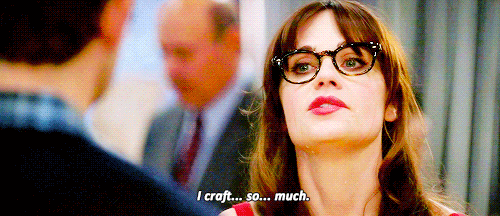 I'm a Montana girl and my husband and I love National Parks, so we I decided on a woodland theme nursery.  It's my favorite room in the house with it's dreamy woodsy neutrals, bears, moose, and national park posters.  Since I love the woodland theme, I wanted Rhett's milestone photos to fit with that.
So, I got a wood slice and got to work….
Let me start by saying, I AM NOT GOOD AT CRAFTS.  You will see in these photos that I have MANY imperfections.  Luckily, chalk is easily erasable and your milestone photos won't be close up anyway! What I love about this sign is that I made it and I will remember that when I look back at my son's photos.
This DIY Wood Milestone Sign is
SO

easy to make and truly unique (really, have you seen it done?!).

Here's how you can make your very own!
---
DIY Wood Milestone Sign
Supplies:
---
Step 1: Paint with Chalk Paint
 Use foam brush and start with the outer edges and work your way in!
 Apply 2-3 coats
Let air dry for at least 1 hour.
Step 2: Draw Your Design
Draw your design using the chalk pencil-it's easiest to erase!

Erase any errors you have with water and a cloth.
Step 3: Finishing Touches
Trace your design with the chalk pen!
Step 4: Record Your Milestone! (Snap a Photo)
Step 4: Erase
Erase any words or art that you want to change!
pencil – water + cloth
chalk pen – nail polish remover + cotton ball/q-tips
* Note: I leave the "1st" and "Months Old" on the board every time and erase only what needs to be changed.  Chalk pen can leave a mark and be difficult to take off completely.  Try using chalk pencil or chalk for words/art that you will be erasing regularly.  
Step 5: Repeat!
Repeat Steps 2-4 every time you have a new milestone.  Happy crafting!!
If you make this sign, be sure to snap a photo and hashtag it #mindfulmommabearblog.
Thanks for sharing!